Stolarna
The Stolarna company has more than 100 years of tradition. Its success story began back in 1911, when the landowner Ivan Šteh built a steam sawmill and a mill. These were the beginnings of the wood processing industry in the village of Dobrepolje. In the following years, Šteh was joined by Anton Drobnič and, in 1926, they renewed the saw and, with a well-defined vision, embarked on a path of success. After that, they started turning raw wood into finished products and manufactured the first chair.
Stolarna evolved and expanded over the years, and in the 1960s it became one of the most important companies in the municipality of Grosuplje. In the last decade, the company made investments in technological renovation and modernization, as well as upgraded their offer, which includes the manufacturing of furniture and equipment. In 2014, the KGŽ d.o.o. company became the owner of Stolarna, which is today a successful company with advanced technological equipment.
By purchasing our chairs and tables, you get a high-quality and aesthetically pleasing product with a touch of nature that will serve you well for a long time. For us, customer satisfaction is not enough; our goal is to achieve much more than that – we want our customers to be absolutey thrilled. We believe that the Stolarna chairs and tables are more than fit to fulfill this mission.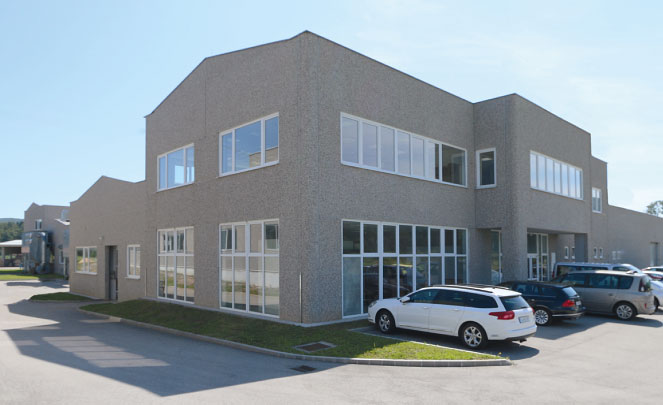 Mission
Over the years of our operation, we uncovered the beauty and mystery of wood and thus learned how to ensure high-quality treatment.
Therefore, we offer our customers high-quality products, flexibility, personal approach and products made from environmentally friendly materials. Our products are masterpieces that satisfy even the most demanding customers.
We will secure our future operations through investments and technology upgrades in the production, as well as by motivating and training our employees in the development department and by strengthening relations with our business partners.
Vision
Our vision is to become a well-known company in the field of furniture, manufacturing chairs and tables for both the domestic and foreign markets.
The buyers will recognize us for our high-quality products and exquisite design.